By Ehsanul Hoq
The journey of digital currencies started with the Bitcoin in 2009 now numbering around 5,392 after 11 years.
But how many currencies are out there providing us the actual services we need to perform our regular day-to-day transactions?
The answer is very few.
This is Why Digital currencies are becoming a reality from a mystery.
Not many digital currencies or cryptocurrencies have the capacity to replace traditional coins we used for centuries. However, the good news is that a handful of virtual currencies can outperform all the outdated payment systems.
They are considered cheaper and faster channels to send money anywhere. Yes, you are thinking right. You can send money to India sitting back in the US with a little charge whereas the payment will be done instantly.
So why can't we use such great a technology now? Why are we using credit cards or cash to pay for anything while we can easily adopt digital ways?
Digital Currencies: Myth or Reality
For many years digital currencies have been a myth like one popular till now – "ancients believed in a flat earth."
In the 1980s, some people might've thought that with the help of the internet they can perform transactions with a push of a button in the future while others never believed in it.
Nevertheless, with the introduction of mobile payments, the mythical digital transaction dream is now a reality. The mobile payments are faster and safer than carrying a lot of cash in your wallet. Even mobile transactions outperformed credit cards in many instances.
But mobile payment is not the future we are talking about. Mobile financial solutions can convert your cash into an easy to transfer virtual currency yet it lacks the real digital features like smart wallets, cheaper transaction costs, and a strong community.
So, those who are thinking that mobile payment is our digital currency, they are not accepting the reality like the ancients who never accepted that earth is round.
According to the stats, the mobile payment market hit the market value of $1,139.43 billion with an indication to rise at 26.93% in the next five years. So it is obvious that you are getting used to transfer money or do shopping using mobile devices.
But, in terms of cost, it is not the best way. For instance, if banks want to transfer large loan money they might feel that mobile payment fees are coming in their ways. So for smaller payments, it is Okay to use mobile transfers. But what to do when you have the issue of paying large sums of money to another country?
This is why digital currencies are becoming a reality from a mystery.
Now you might ask me what features the new digital currencies can offer for making your payment experiences better? The answer is blockchain and digital wallet.
When you deposit cash to your favorite mobile financial system you don't have the authority to save your cash from thieves. Thieves might come in different forms but no one can track where the money is going.
Bitcoin is the most popular digital currency in the world. It is known as the first global cryptocurrency which uses cryptography to record transactions in a digital ledger.
But with the introduction of the blockchain ledger, such problems can be solved in a better way. Hence, whenever a transaction happens blockchain miners will use their mining powers to record the transaction in a digital currency ledger. Using such open-sourced information we can easily trace and safeguard our hard-earned funds from the thieves.
In one sentence, digital currency is a reality now and you should start investing before it becomes a part of our everyday lives.
10 Most Popular Digital Currencies
1. Bitcoin (BTC)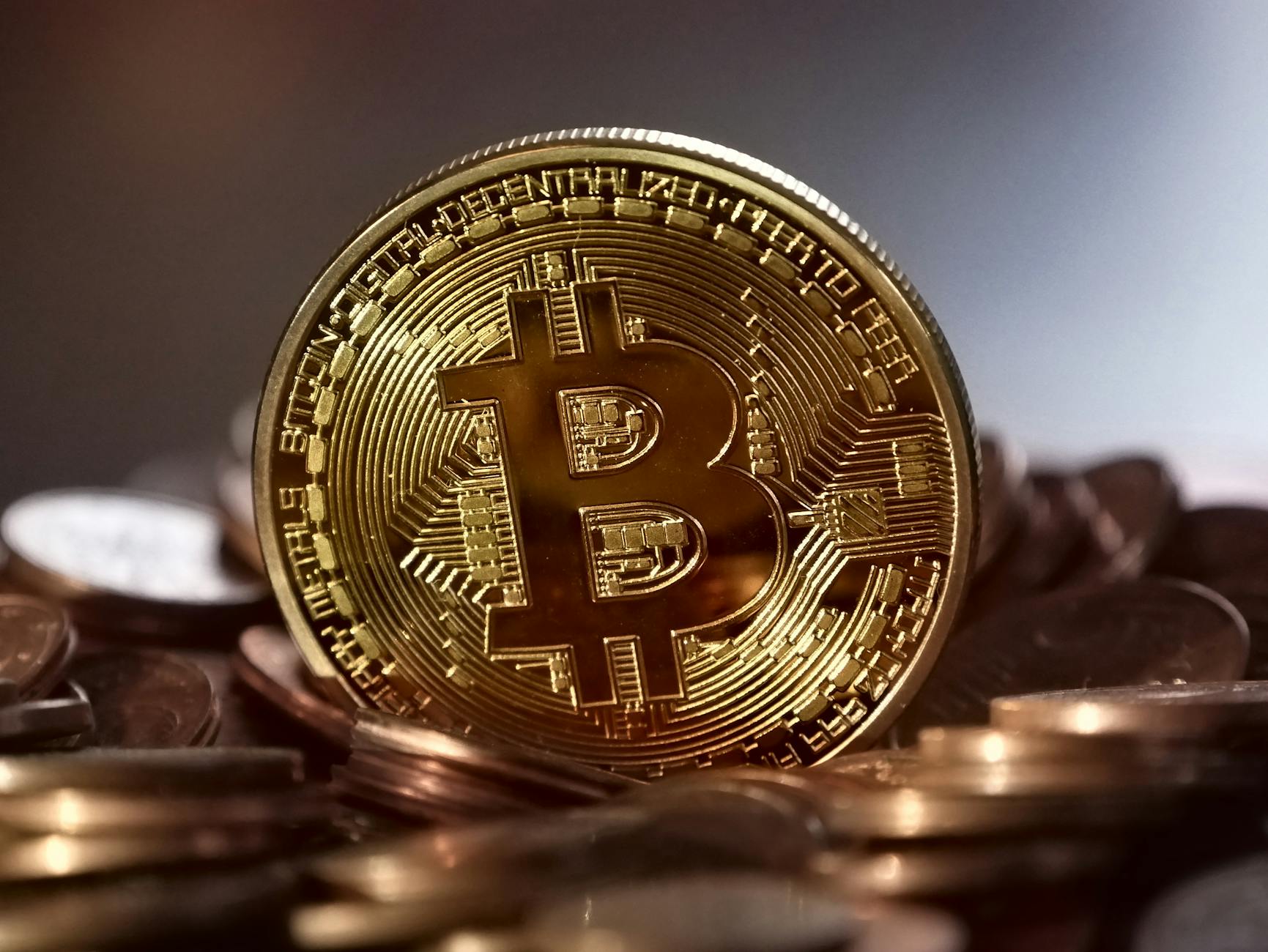 Bitcoin is the most popular digital currency in the world and our first choice for the review. It is known as the first global cryptocurrency which uses cryptography to record transactions in a digital ledger.
You can easily hold Bitcoin inside your digital wallet using fiat currencies or mining the blockchain. Once a Bitcoin transaction is complete it is recorded in the public blockchain where miners verify the transactions to get more Bitcoins.
The advantage of Bitcoin is that it is an extremely volatile currency. If you know when to buy or sell you can anticipate a higher return. The return on investing in Bitcoin is higher than most of the traditional markets like stocks and bonds.
Another advantage is that many businesses (including-retailers) now accepts Bitcoin as payment methods. So you can get both values and security if you invest in Bitcoin.
2. Litecoin (LTC)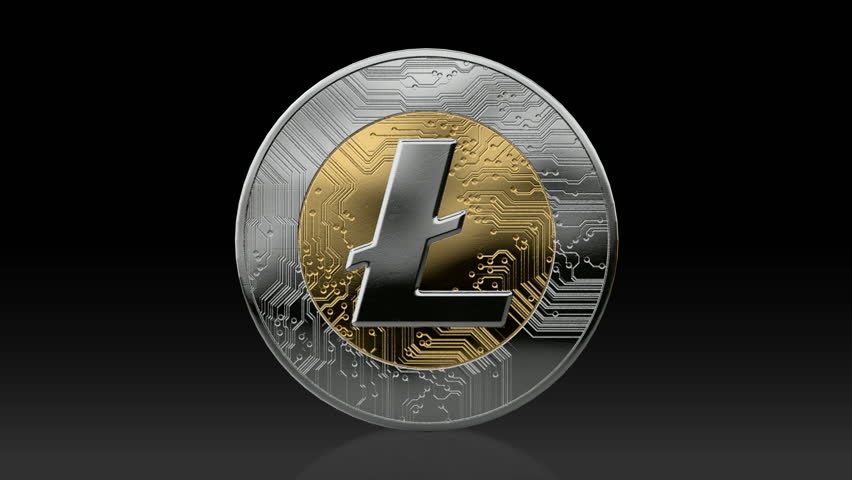 Litecoin is a faster digital currency including many Bitcoin-like features- blockchain, mining, digital wallets, etc.
The transaction processing is really fast, in fact, Litecoin takes only 2.5 minutes to process transactions compared to the 10 minute processing time of Bitcoin.
Similar to many other top digital currencies, Litecoin has a large supply of coins in the market. According to the data, the total Litecoin supply is 84 million making it one of the highest supplied digital assets in the world.
3. Binance Coin (BNB)
Binance Coin is the new digital toy for the popular Binance exchange. Initially, the currency was issued on the Ethereum platform with a desire to shift to a Binance Chain ecosystem.
Binance Coin is targeting the traders and travelers to provide regular discounts using their currency. Users can get better shopping experiences, book flights, and hotels with reduced trading fees making it a suitable currency for everyone.
Binance Exchange announced a 50% discount for using BNB during trades making an instant demand for the digital currency in 2017. On the other hand, other exchanges and ICO's also accept Binance Coin as a transaction tool.
Already BNB was listed as a payment partner of Uplive which is a leading Asian video streaming platform.
4. Ethereum (ETH)
Ethereum also made it to the list of the most popular digital currencies in the world thanks to its recent growth.
The coin it uses is called the Ether which serves as a fuel for the Ethereum platform. When the miners mine Ethereum they verify the computation using Ether.
The biggest advantage of Ethereum is the smart contract feature. This feature ensures safety and speed during transactions making it a desirable feature for the digital currency users.
The smart contract is really fast. Generally, when we make any transaction it needs some paperwork to check the validity of the event. Using smart contracts Ethereum users can easily transfer large sums of money using digital power without waiting for any paperwork.
5. Tether (USDT)
Among all the digital currencies we covered in this blog, only a few have controversies. Tether is one of the currencies which has an allegation of covering up missing funds.
Despite such allegations, Tether has a market reputation for being a "StableCoin." Tether uses a $1.00 reserve for each of the coins they issue making it more stable than other digital asset alternatives. Tether also claimed that the USDT coin is the fiat currency on the Bitcoin blockchain.
On the contrary, Tether is really fast and safe. The blockchain-backed asset is less volatile than the competitors and more accountable. The stability and simpler exchange rates of USDT/fiat have been complemented by many individuals, merchants, and businesses. The future incorporation of smart contracts might allow Tether to dominate the market for being a digital alternative of fiat currencies.
6. Ripple (XRP)
Ripple with the coin XRP is making an impact as a digital currency. It has a desire to become a go-to cryptocurrency for any kind of payment transfer with a supply of 99 billion XRP's in the market.
The core strength of Ripple is that it supports fast transactions. The transaction processing can be reduced to four seconds which is faster than any other digital assets out there. Comparing to the multiple-day processing period of credit cards, the processing speed of Ripple can surely bring a change in the payment system industry.
Some of the strong appearances that you should check out are-
The currency has higher scalability.
Supported by investors like Accenture and Google Venture.
Borderless transactions are faster and cheaper than ever with XRP coin.
7. Bitcoin Cash (BCH)
Since Bitcoin is the most desired digital currency in the world, some new versions of coins were introduced later to improve the existing problems of the Bitcoin. The Bitcoin Cash was introduced with a vision to improve the scalability issue of Bitcoin.
The transaction speed of Bitcoin is quite low which many competitors like Litecoin or Ethereum improved in recent years. So by outperforming the scalability issue Bitcoin Cash gained a lot of attention in the digital currency industry.
Bitcoin Cash transactions are always lightning fast and have super cheap transaction fees

Bitcoin.com
The block size of Bitcoin Cash was decreased to between 8 MB and 32 MB in contrast to the 1MB block size of Bitcoin.
The interesting thing about Bitcoin Cash is that it was launched in 2017 Amidst a war of words between the digital currency stakeholders. Most of the major crypto exchanges supported the launch making a instant price hike like its sister coin (Bitcoin).
8. Libra
Libra is the most desired digital currency in 2019 that created a strong media buzz that year. Libra was a digital currency announced by the Facebook developers making it an instant hit.
The goal of Libra was to empower the 2.6 billion Facebook users with a payment system that can be used inside the ecosystem. Libra will develop a digital financial infrastructure that will be cheaper, stable, and faster.
Such financial infrastructure might make the currency stronger since many digital businesses on Facebook can easily buy and sell products with Libra as a native currency.
However, regulators had a fear that Libra can become a threat to the fiat currencies and forced Facebook to stop launching the project. Mark Zuckerberg, the CEO of Facebook announced that he will hold the launching until they get approval from the authority. So we can expect that when Libra will be launched in the near future it might increase the acceptability of digital currencies among the billions of Facebook users.
To learn more check out this Whitepaper-
9. EOS
EOS is a powerful digital currency with the possibility of making millions of transactions in seconds. You might never hear of a currency with user-friendly features. But EOS is promoting that they have a user-friendly currency for its users.
So how can be a currency user-friendly? First of all digital currencies need a network that is responsible for all the digital transactions. Previous digital currencies had networks that were slow and weak. So users had complaints about the usability of the network platforms which EOS is trying to change and give a better experience for every transaction users make using their coin.
EOS is built to be used by the mass. For insteance, businesses can use EOS to built applications whereas cross border settlement will be made easier in the upcoming days.
10. Bitcoin SV (BSV)
The emergence of Bitcoin Cash from the core Bitcoin made it possible for the fans to get a coin that has a better block size.
But, some developers wanted to keep the original vision of Bitcoin in another scalable currency. So they developed Bitcoin SV.
According to the Bitcoin SV developers, they have created a new massively scaled Bitcoin called "Satoshi Vision" with a request from the top enterprise miners like CoinGeek.
Bitcoin SV is the last but not the least digital currency we are covering today. Bitcoin SV can be a good choice for businesses to create applications on top of the digital currency. The currency is known as more reliable than other digital alternatives. Subsequently, BSV has the vision to replace all the current payment systems and improve merchant business transactions by making it safer and cheaper.
Further Reading:
Why we take poor Personal Financial choices in Life?
How Bkash can change the personal finance domain in South Asia?
Financial effects of global warming
5 financial developments of Ancient Persian Empire
World's 5 Youngest Billionaire
End Note
Each year, developers are trying to create new digital currencies providing more solutions to different industries. Since the 21st century has seen the uprising of people who need faster and cheaper exchange services sitting in their bedrooms, digital currencies are more desirable than ever.
We talked about the hottest digital currencies that have more media coverage due to their overall performance. But many better-performing currencies might be left out due to their interest in single features like serving the cannabis industries or local businesses.
On the other hand, most of the Western nations are slow about adopting the change in the form of the currency from fiat to digital. They are trying to take time before making the digital currency a popular alternative to credit cards and mobile financing.
But China has already taken steps to make a stronger digital form that might fight the global currencies.
So we will talk about Chinese plan to adopt digital currencies in the future.
Please follow our blog to learn more about digital currencies as we will publish more content in the next few weeks. If you agree or don't agree with our thoughts please leave a comment below.
Next Episode: Why China will lead the digital currency race in 2021?